We are extremely excited to announce that we are expecting our first litter in early November; Senka was bred to Kyuubi from Kaiju Kennels. Based on her progesterone timing, her due date can be anytime after November 5th. 
Each puppy from this litter has an equal chance of being either brindle or red. Additionally, there is a 25 percent chance per puppy to be a moku (long coat).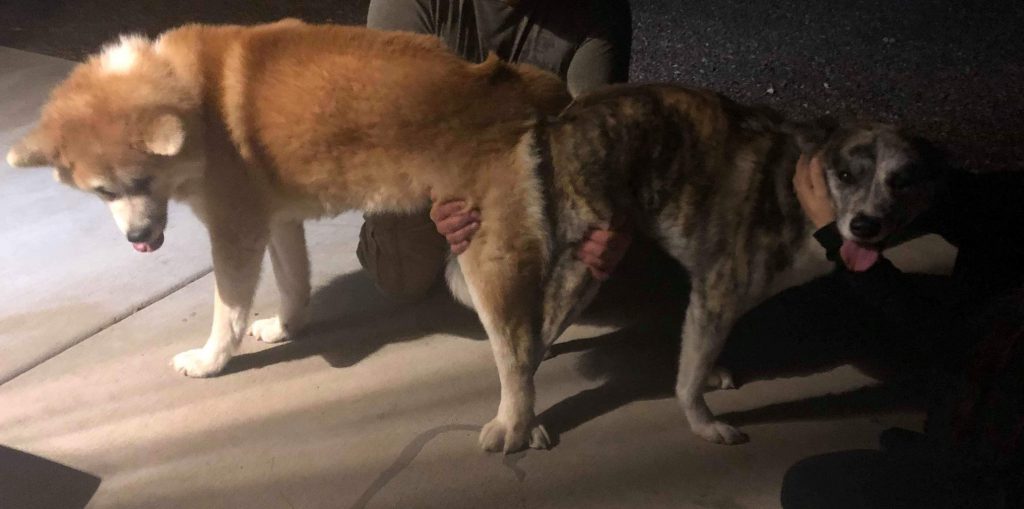 Pregnancy was confirmed by ultrasound on October 8. It was impossible to get an accurate count, but we saw quite a few little pups. Final count will be determined by x-ray on November 1st. Please follow us on Facebook to get any regular updates on this litter.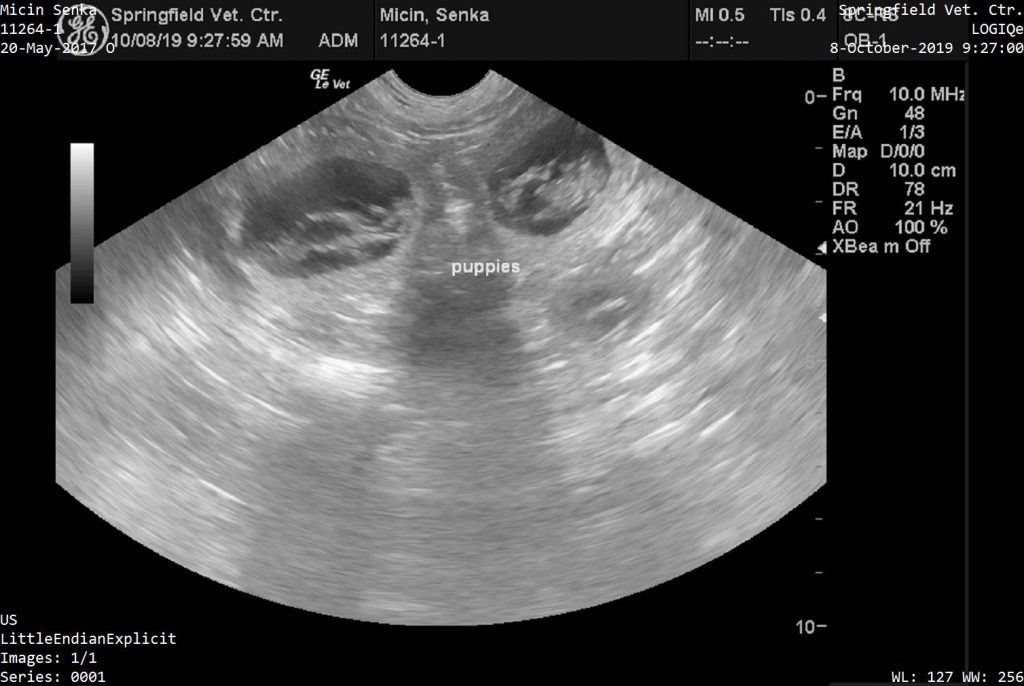 Senka [UKC GRCH Int CH Futami Go Kaijusou NE NC PTS AV RATS RUNN]
Senka is the foundation Japanese Akita for our kennel and the first JA that we ever owned. It would be impossible to have asked for a dog that fit what we were looking for any better. She has been my stalwart partner in every canine activity that I have asked of her, proving herself time and again in both conformation and performance activities. Senka has the honor of being the first Japanese Akita to have achieved multiple Barnhunt titles, achieved Total Dog at Premier 2019 while earning her Grand Champion title and multiple Nosework High in Trials, and has gotten many compliments by judges for her sound structure and beautiful color and markings at both AKIHO shows she attended (2018 and 2019) in California. 
Senka is a very enthusiastic girl who pours a lot of energy into whatever she is doing. If she is playing in the yard, she is not content to just run; she leaps and cavorts with the other dogs. That same energy is applied to her performance events. I can't get her into her Barnhunt or Nosework ring fast enough; she is just so excited to 'get the rat' or 'go find the scent'. 
At home, Senka is the perfect companion. She is exceptionally devoted to her person and lavishes affection with kisses, cuddles, and plentiful tail wags. She is tolerant but uninterested in strangers and is most content when she is sharing space with her people, preferring to always sit or lay nearby.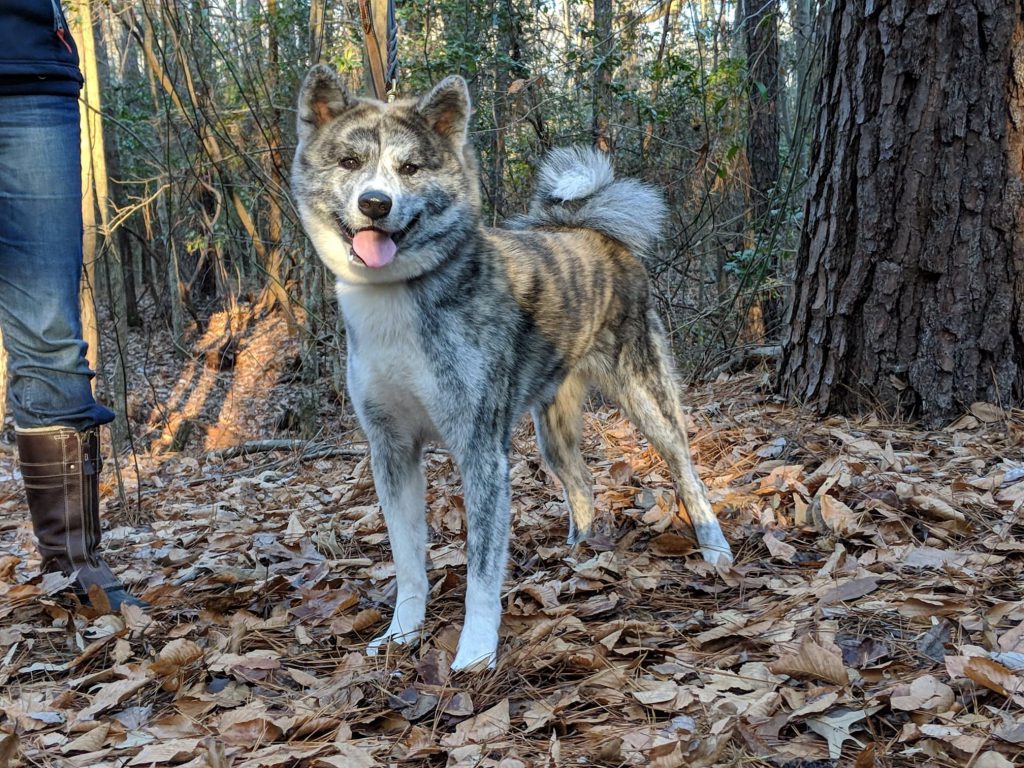 Kyuubi [CH Akaryuu Go Kaijusou]
Kyuubi was the pick male from Kaiju kennels Litter A in 2012. He has wonderful temperament and is very affectionate with his family which includes a cat, shiba, and a young child. Like Senka, he is generally indifferent, but accepting, of strangers.
Kyuubi has great type. We especially love his beautiful coat, nice head, and excellent hips. He recently produced an excellent litter for Kaiju Kennels and we are hopeful for the same in our upcoming litter.